There is something about me you should know. Nothing thrills me more than getting a package in the mail and that's why online shopping is the bomb. Its the anticipation of knowing that any day now, when I open my mailbox a little brown package will be waiting there just for me. Then there is either the let down of an empty mailbox (or at least empty of any meaning to me,) where I return inside with a couple bills and a newsletter. Or the triumphal feel of seeing that little box or envelope and thinking, "Yes! My life is now complete!" - at least until tomorrow when
Modcloth
updates their inventory.
I once saw this documentary at the IMAX about skydiving and these adrenaline junkies who are addicted to that rush because of some chemical imbalance in their brain - I may have completely misunderstood that film, I was 11 at the time. I sometimes think my package obsession is similar to that. What I mean to say is, getting stuff in the mail can big time mess with my mood. (As you can imagine I am a sea of emotion around Christmas time.)
Etsy
is a particular weakness of mine. If you don't know what that is, (which I doubt because it's highly amazing,) I suggest you visit that place immediately. There are so many unique, vintage or handcrafted treasures to discover. Some day I plan on actually selling something on Etsy...when that happens I will be sure to let you know. Some of my favorite purchases include
this headband
from
Folding Chair Designs
and
this hair clip
from
ohmydearlove
. Here is a picture of my most recent buy from
Swallow's Heart
:
I just love her items :) In case you where wondering, here are a few things on my Etsy wishlist:
Zombie Flannel hand dyed yarn!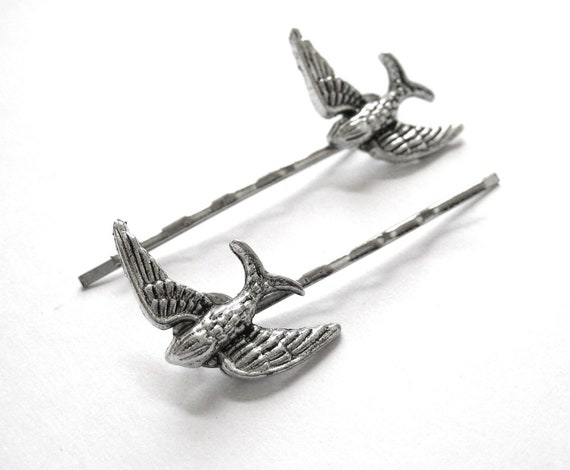 Vintage bird hair pins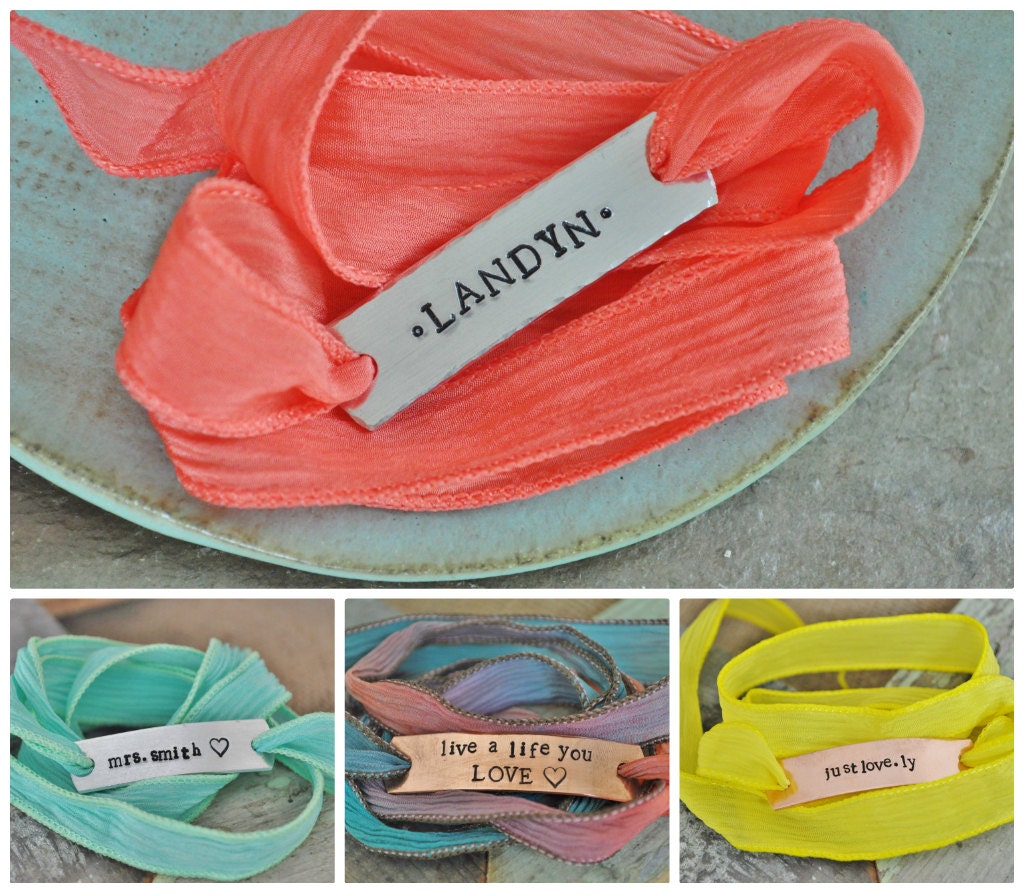 Design your own - Hand stamped bracelet
I heard from somewhere that the postal service may start going out of business because everyone pays bills and stuff online. I may be the driving force that saves that industry.
XO - Shera